Calculate yours Biorhythms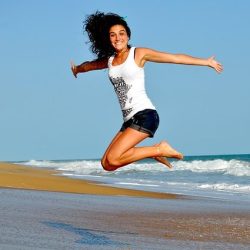 On this page you can calculate quickly and simply yours Biorhythms. You can calculate your personal Biorhythms or couple Biorhythms, use the menu on the left to choose the mode.

According with biorhythm's theory our life is affect by some biological cycles. More in details human activities are influenced by three fundamental cycles: Physical, Emotional and Intellectual.

Like every cycle, each of these three ones, changes from a minimum value to a maximum value and since thery are out of phase (periods of the three cycles are respectively 23, 28 and 33 days), their effects will be combined in infinite ways.

Studying the sinusoidal evolution of those cycles you can know every single value in a given day, and in this way, we can predict in advance if we are naturally predisposed to success or to failure in human activities governed by those biorhythms.

To know yours biorhythms enter your birth date and the date you want to know.

In addition, for each biorhythm, will be showed the dates on which its value will be maximum and minimum. The value of each biorhythm ranges from 0 (minimum phase) and 100 (maximum phase)

If you are calculating couple biorhythms you can know the days of best feeling with your partner!