Test your Deceitfulness - Numerando.it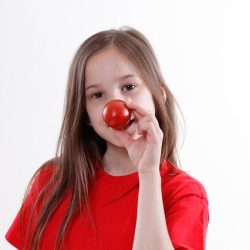 Lies have short legs!How many times as children have we heard this phrase repeated? Yet, even when we grow up, we have the habit of often using lies to achieve our goals, of course the lie can be white that told for good or black that should always be avoided, so much we know that the truth will always come to the surface and it is bad to be discovered when we have lied, no one will rely on us anymore.

To remind us not to tell lies since childhood, many fairy tales have also been written such as The wolf, the wolf where a shepherd boy, bored in looking after the sheep at night, to make jokes shouted every night the wolf! the wolf! until the wolf really arrived but no one came to help believing that the shepherd boy was joking again.

Then there are the serial liars who consider lying an integral part of their being and then there are the occasional liars, ie those who resort to this means only as a last resort. The question is, have we learned our lesson or do we continue undeterred to invent big and small lies?

You can find out your 'level of lying' with this cute test! One recommendation... answer questions honestly!!