Test of Fidelity - Numerando.it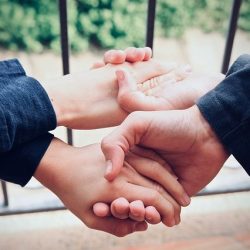 Almost always, when we talk about a love relationship, inevitably we also talk about fidelity, in fact, fidelity is often seen as a necessary condition, but not sufficient, so that the couple relationship can live and grow serenely ... But this is not always the case!
In relationships, especially longtime ones, boredom and habit can creep in, which are bad friends of fidelity. The oaths made during the promises of eternal love count little or nothing. Sometimes temptations from outside break through our resolutions of fidelity and creep into the exclusive territory of two people... Sometimes this causes the breakdown of the couple's relationship other times, however, the couple can come out more united than before provided however to question the entire relationship in order to start from scratch.
Then there are the cases in which infidelity is experienced as an integral part of the relationship and, therefore, little or nothing can be done to overcome temptations, on the other hand, as Oscar Wilde said 'I can resist everything except temptations' and you know, the flesh is weak.
And are you a faithful person or do you allow yourself to be tempted by external interference? Find out with this cute Loyalty Test.